« The Webmaster »
www.go.to/seandavis

---
Welcome to my little island in cyberspace!! I will try to make your visit worth while, and hopefully you will return soon.This page will serve as an introduction to me, and hopefully you will enjoy what my website has to offer.
---
MORE ABOUT SEAN DAVIS
I was born in Hartford, Connecticut on the 27th of June, and graduated from Bloomfield High School in 1985.Following high school, I attended Morehouse College in Atlanta, where I graduated in 1990 with a B.S. in biology, and the Atlanta area has been my home for the past 10 years.
---
FAMILY
Presently, I am not married, and my immediate family remains in Connecticut, but I have cousins and close friends (that I consider part of my extended family) scattered around the country.
---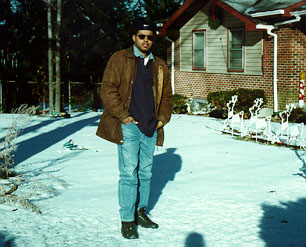 ---
My 10 FAVORITE SAYINGS
1.'True Friends are RARE and worth SO MUCH at the same time'
2.'If you care for someone, let them know'
3.'Tomorrow is NOT PROMISED, so love one another TODAY'
4.'You can't buy love.TRUE LOVE is to be given freely'
5.'TRUE Love is unconditional'
6.'You must remember your past to be successful in the future!'
7.'You can't judge a book by it's cover'
8.'If you love someone, set them free....'
9.'Still water runs deep'
10.'It's not where you're from, but where you're at'

---
FAVORITE MUSIC & MOVIES
My favorite music includes R&B (mainly 'old school' originals), contemporary Jazz, and some Rap is cool with me.I enjoy Chaka Khan, Miles Davis, George Howard, Tribe Called Quest, Whitney Houston, and so much more! I enjoy movies with plenty of action, drama, and some suspense thrown in.Movies like 'Goodfellas', 'The Usual Suspects', 'The Godfather' Trilogy, 'The Five Heartbeats', and 'Scarface' are among my favorites.My favorite actors/actresses include Al Pacino, Ving Rhames, Robert Deniro, Angela Bassett, and Pam Grier (yes, I enjoy old 'Blaxploitation' at times!).
---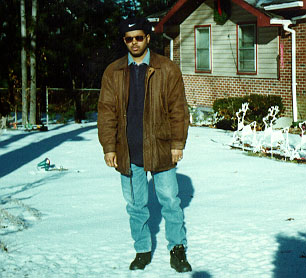 ---
HOBBIES & ETC.
The hobbies that I enjoy include: collecting CDs, movies (DVDs recently!!), sports (mainly football & tennis), reading a variety of Books, and collecting sports memoribilia.