Here are more pictures of Atlanta for you to enjoy!!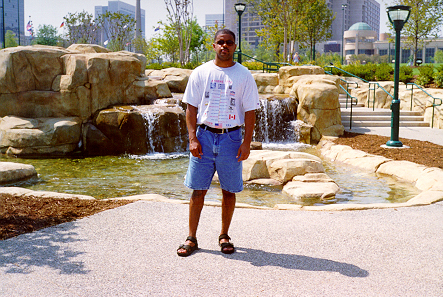 Centennial Olympic Park
This is an example of the scenery at this new downtown park.Fountains and artwork relating to the past & recent Atlanta Olympics of '96 are everywhere.Very relaxing!!(Do you see how relaxed I am ?)
---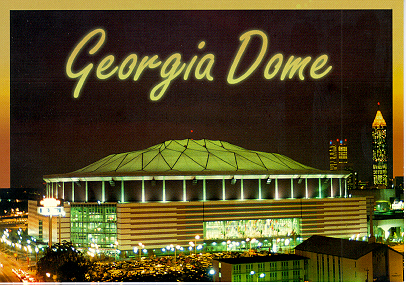 Home of the Falcons and the 2000 Superbowl
This 71,500 seat stadium is an impressive structure, and you don't really appreciate it until you are inside.It is one of the best football stadiums, and maybe that's why Atlanta will host it's second Superbowl in 2000.

---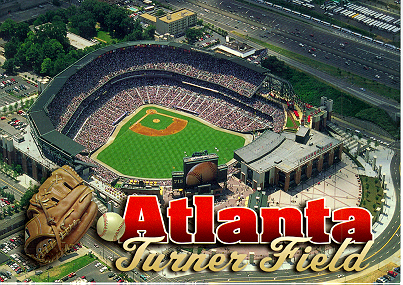 Home of the Braves
This baseball stadium resulted from downsizing the Olympic Stadium, and it is a nice home for the Braves.The one thing that tends to bother me is the presense of Coca-Cola everwhere you turn (giant Coke bottles for example).You can't miss this building on I-75/85, but don't stare at it too long.
---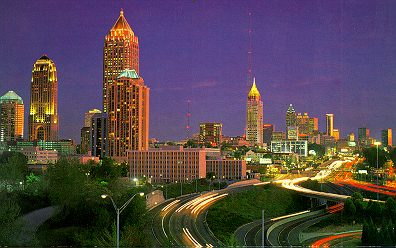 Nightlights In Atlanta
This is a nice shot of Atlanta, and I like it because the city looks better at night.Many of the skyscrapers are more appealing at night (Nationsbank Tower for example), and with this shot, you are treated to some nice special time-lapse photography as a bonus.(I stayed up all night to get that effect for you!!)
---
---