www.go.to/upscale
---
This gallery presents examples of music in my collection, and reasons why
I would recommend these artists.I am also conducting a few short surveys
in this section, so participate if you like.
---
RATINGS
(*****)This is a classic CD that everyone should have!

(****)You will probably enjoy this CD, so check it out!

(***)No big hurry to buy this CD, but give it a chance!

(**)You won't probably won't play this CD after the hype is over!

(*)Use this CD as a coaster for your drinks!!

---


1.Earth, Wind & Fire:'Spirit/All n All' (1976/1977, *****)
Personally, I think many of their albums could have been placed here, but Philip and Maurice have never sounded better on these 2 albums.Coupled with the famous horn section, strings, percussion, and rhythm section, the group presents thier best material during this period.
---

2.Marvin Gaye:'What's Going On/Let's Get It On' (1971/1972, *****)
Marvin at his best here.The first album's production and quality make it relevant.Marvin is showing his skills to the fullest.Social issues are addressed, and this makes the album sound very fresh today.Marvin used the same freedom of expession on the next album, and it fails to dissappoint you with the 'other' issues that are addressed this time.
---

3.Rufus featuring Chaka Khan:'Ask Rufus' (1977, ****)
The group has found it's groove by now, and Chaka Khan blends in well, while developing her vocal style.The music is tight and the lyrics are stunning and sometimes mystical, with Ms.Khan giving some spice to the mix.
---

4.Chaka Khan:'What'cha Gonna Do For Me ?'(1981, ****)
Chaka shows some of her versatility here, and standard R&B with jazz are done well.Her vocals are maturing by now, and she uses her skills well by mingling with the horn section, or just by working WITH her musicians.
---
5.Stevie Wonder:'Innervisions'(1973, *****+)
Whatever I tell you cannot do this album enough justice.It is tight all the way around, PERIOD.
---

6.Cameo:'Cameosis'(1980, ***)
This is Cameo as they should be remembered.Tight horns, vocals, percussion, and ryhthm section.This is the same description I can use for E,W&F, but these brothers also hit you with a massive dose of funk.
---

7.George Howard:'Love and Understanding'(1991, ***+)
This is a tight production, and I enjoy it's exploration of african rhythms here.'Love Struck' is one of my favorite slow tracks here, with the passion of the soprano sax given the spotlight.
---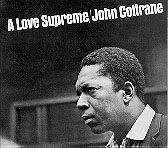 8.John Coltrane:'Love Supreme'(1964, *****)
Essential.This 'short' CD shows 'Trane exploring his religion and fusing his famous technique with his revelations.
---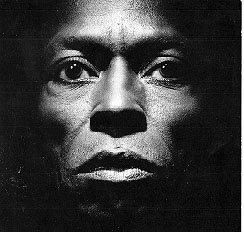 9.Miles Davis:'Tutu'(1986, ***+)
This is the best from Miles during this phase in his career.Tutu is a 'dark masterpiece' that conveys the tensions in South Africa during the fight to end Apartheid.Along with it's follow-up CD, 'Amandla', Tutu paints the picture of struggle for Desmond Tutu and Nelson Mandela.
---

10.Teena Marie:'Robbery'(1983, ****)
This is Teena's best 'post-Motown' performance.She is a rare multi-talented musician, and she displays her many skills here.Pop, R&B,and Jazz are done well, while 'Shadow Boxing' is one of the standouts.
---

11.Michael Jackson:'Off The Wall'(1979, ****+)
Michael 'sings' on this album.There is no overproduction or excess from the 90's here, and the rhythm sections from Rufus and The Brothers Johnson help Quincy produce a classic for Mr.Jackson.Michael, call Quincy A.S.A.P. !!
---

12.Tramaine Hawkins:'Live' (1990, ****)
Stunning.This sister blows, PERIOD.Tramaine gives the spirit and strong religious passion with this performance, and if you aren't moved after listening, something is wrong with you.
---

13.George Duke:'Snapshot' (1992, ***+)
Very tight production, and awesome guest-stars that blend well.Rachelle Farrelle on 'No Rhyme, No Reason' is the bomb.
---

14.Joe Sample:'Ashes to Ashes' (1990, ****)
Beautiful piano from ex-Crusader, and the rhythm section (led by Marcus Miller) creates a fresh sound for Joe.Check out the bass and guitar on 'Mother's Eyes'.
---

15.Prince:'Sign o The Times' (1987, ***+)
This is Prince's first epic.Variety and tight production are thrown at you from all angles, and there is something here for everyone, while the 'purple genius' performs on a high level.
---

16.Anita Baker:'The Songstress' (1983, ****)
Anita's first solo album presents her talents to us in the purest form.The production is laid back, and she is allowed to bring passion and sincerity to the mike like never before.
---

17.Sade:'Promise' (1985, ****+)
The second release from Sade in 1985.Sade Adu is a poet, and she works well with her bandmates.The hits are here, but you are taken away by the WHOLE project, which is some of the best mood music produced from that time.
---



Enjoy brief reviews & comments on randomly selected music.
---
---
A 'Soul Train' Dancer!!!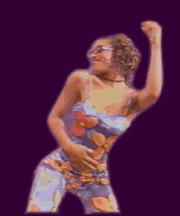 Just Groovin'!!!
---